Posted June 20, 2019
Betty Roberts, President of Rotary Club of Pensacola, welcomed District 6940 Area Presidents, Past Presidents, Past District Governors, District Governor Elects, Club members and guests to the Installation of Rotarian Innes Richards as the 106th District Governor at Pensacola Yacht Club.
As District Governor, Innes is the Chief Administrative Officer of all District 6940 Clubs and will administer, promote leadership, membership growth, set goals, and lead the District Governor Leadership Team under the general supervision of the Rotary International Board of Directors. District 6940 covers Clubs across the Florida Panhandle to the Gainesville area.
Innes remarked upon receiving this honor, "Many of you have been my mentors and role models. Your encouragement has brought me to this day, and I am forever grateful for this opportunity to serve."
Innes received a B.A. from John Hopkins University and Judson College. Locally she has served in various director positions with Pensacola Symphony, Northwest Florida Ballet, Covenant Hospice, and American Lung Association. She has also served as Owner/President of Richards Consulting.
Innes is a member of Rotary Club of Pensacola and has served as Secretary and President.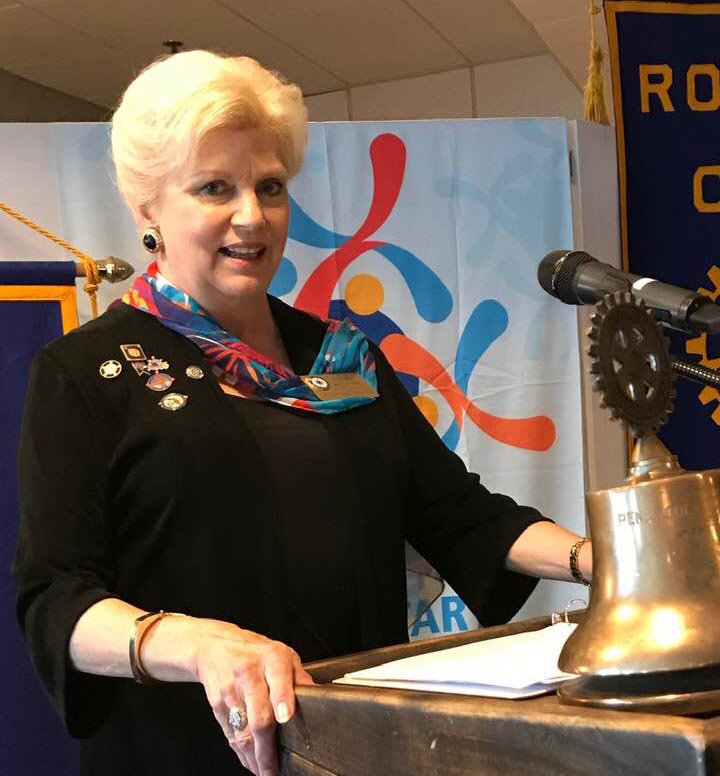 More Rotary News:
Posted March 1, 2020
Each year, the Rotary Club of Pensacola supports local community projects with a limited number of grants to local charitable 501(c)3 organizations. Applications are open until April 15th.
Posted November 6, 2019
Betty Roberts, Past President of Rotery Club Pensacola, was awarded the 2018-19 Rotary District Governor's Citation from Rotary Club District Governor Innes Richards and Assistant District Governor Dan Sulger, and the 2018-19 Rotary Citation with Gold Distinction from Rotary International President Barry Rassin.
Posted June 21, 2019
The 2019 Grover Robinson III Award was presented to Malcolm Thomas, School Superintendent of Escambia County, and the Sandra Robinson Award was presented to Dr. Nell Potter at the Club Change of Command Ceremony.