Due to COVID-19, the Club is currently holding virtual meetings. If you would like to participate, please request an invitation.
---

We meet at New World Landing at the corner of Jefferson and Cedar Streets each Tuesday at 12:00. (Google Map)
---
Rotary is a worldwide organization of business and professional leaders that provides humanitarian service, encourages high ethical standards in all vocations, and helps build goodwill and peace in the world. Approximately 1.2 million Rotarians belong to more than 34,000 Rotary clubs located in 167 countries.
The Rotary Club of Pensacola, the "Downtown" Club, was organized March 9, 1915, with 54 charter members and was the second Rotary Club in Florida. Today, the club has over 200 members.
The club actively supports worthwhile causes both here on the Gulf Coast and around the world. Here at home, we support the foundations of the University of West Florida and Pensacola State College, support local education and reading programs, and support the community in a variety of ways. Our members also volunteer in communities abroad to support education, provide clean water, combat hunger, improve health and sanitation, and eradicate polio.
After 100 years of service above self, the Rotary Club of Pensacola is more vital than ever.
2020 Grover III and Sandra Robinson Awards
Posted June 30, 2020
The 2020 Grover Robinson III Award was presented to Dr. Ed Meadows, President of Pensacola State College, and Sandra Robinson Award was presented to Ms. Teri Levin, Co-Owner Levin-Rinke Realty, at the Club Change of Command Ceremony.
Club Celebrates Change of Command
Posted June 29, 2020
The Club celebrated successes of the past year during its Change of Command event abord the Pensacola Bay Ferry. Local attorney Sally Fox was installed as the new President.
---
ROTARY INTERNATIONAL NEWS
Rotary's first virtual convention inspires members to innovate and stay connected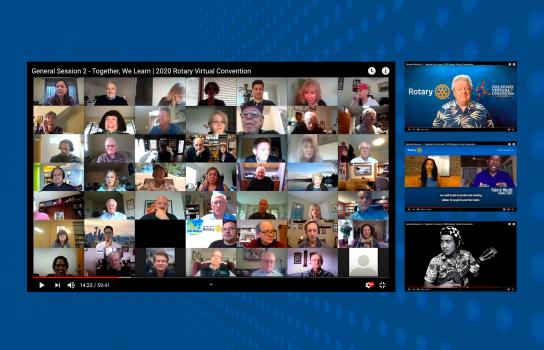 Rotary's first-ever virtual convention attracted more than 60,000 registrants and 175,000 viewers during its weeklong program.
3D printers to the rescue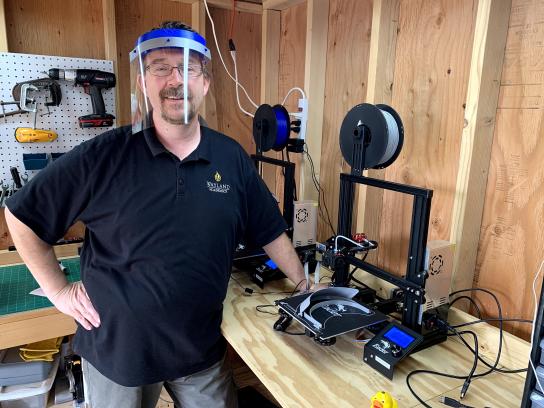 Rotary members join 3D print enthusiasts to make personal protective equipment in short supply due to the COVID-19 pandemic.
Young at heart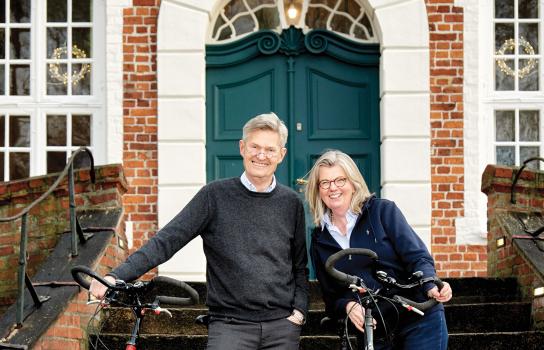 Holger Knaack has a fresh vision for the Rotary of the future. With a little help from his friends, things should go swimmingly.